HVEM FÅR FLEST ASTRONAUTER DENNE GANGEN? (MTV)
MTV hyller årlig artister fra vår verdensdel via European Music Awards (EMA), men også på MTV Video Music Awrds (VMA) er det plass til artister fra steder utenfor Nord-Amerika.
Underholdningsgiganten delte for få minutter siden de nominerte via en fjasete Facebook-livestream, hvor Beyoncé ble den store nominasjonsvinneren.

Queen B (som spiller i Stockholm i kveld etter København søndag, men droppet Norge) fikk hele 11 nominasjoner, blant annet for årets video («Formation»), beste koreografi og beste video fra en kvinnelig artist.


Noen er dog skuffet over nominasjonene, og savner Taylor Swift, Selena Gomez og Nick Jonas. Deriblant Nick Jonas.
Disappointed with the fact Close got no love for the #VMAs2016

— Nick Jonas (@nickjonas) July 26, 2016
Taylor Swift didn't get nominated for anything #VMAs2016 pic.twitter.com/xiNUIcasG3

— سامر / Samer (@WaladShami) July 26, 2016
The VMAs only nominated Famous so there would be drama during his acceptance speech. Rigged. #VMAs2016

— § (@littlebitcoIder) July 26, 2016

MTV har også klart å nominere «Famous»-videoen til Kanye West til årets video, selv om den angivelig ble sluppet etter fristen. Fiffig pr-stunt? Skal Taylor Swift storme scenen dersom luringen vinner? Uansett har snutten sterk konkurranse, og hvem som helst kan egentlig vinne den gjeve prisen. Kanyes konkurrenter er nemlig Biebs, Beyoncé, Adele og Drake.

Blant de norske bidragsyterne finner vi Seeb-remixen av «I Took a Pill in Ibiza» på årets beste elektroniske video, dog bare med Mike Posner kreditert. (Originalen er en trist ballade ingen hørte på før den norske duoen laget en kliss ny versjon.)

Fortsetter under






Ina Wroldsen er også nominert uten kreditering, selv om hun skrev og synger hele «How Deep Is Your Love». (Calvin Harris & Disciples.)

Supermodell «How Deep Is Your Love» (Calvin Harris feat. Ina Wroldsen) og kjæresten Zayns «Pillowtalk».

2 music videos that Gigi has starred have been nominated for the #VMAs2016! https://t.co/OVQc2gTMJD pic.twitter.com/B9mFoDTLE7

— Gigi Hadid News (@GigiHadidsNews) July 26, 2016

Skøy sett med skandinaviske briller: Svenske Zara Larsson og danske Lukas Graham er begge nominert til årets nykommer, sammen med Bryson Tiller, Desiigner og DNCE.


Adele er nominert til 9 priser, og kan delvis takke det fransk-kanadiske filmgeniet «Hello»-videoen, som står for 8 av de 9 nominasjonene.

Pussig nok er Justin Bieber «bare» nominert til tre priser, selv om han har hatt sitt beste år noensinne.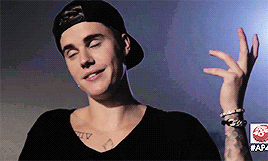 Musikkvideo-kollektivet Canada kan også ta hjem en pris for sin stilige
Tame Impala-video.
Velfortjent fordi albumet er $$$: Ariana Grande og regissør Hannah Lux
«Into You».

«Panda»-far Desiigner kan både bli årets nykommer og vinne årets hip-hop-video, dersom han klarer å slå Drake og Bryson Tiller.
Showet sendes fra Madison Square Garden i New York 28. august.

Her er alle de nominerte til årets MTV VMA:

VIDEO OF THE YEAR
BEST FEMALE VIDEO
Rihanna ft. Drake – Work (short version)
BEST MALE VIDEO
Calvin Harris ft. Rihanna – This Is What You Came For
The Weeknd – Can't Feel My Face
BEST COLLABORATION
Beyoncé ft. Kendrick Lamar – Freedom
Fifth Harmony ft. Ty Dolla $ign – Work From Home
Ariana Grande ft. Lil Wayne – Let Me Love You
Calvin Harris ft. Rihanna – This Is What You Came For
Rihanna ft. Drake – Work (short version)
BEST HIP HOP VIDEO
Chance The Rapper ft. Saba – Angels
BEST POP VIDEO
Alessia Cara – Wild Things
BEST ROCK VIDEO
All Time Low – Missing You
Coldplay – Adventure Of A Lifetime
Fall Out Boy ft. Demi Lovato – Irresistible
twenty one pilots – Heathens
Panic! At The Disco – Victorious
BEST ELECTRONIC VIDEO
Calvin Harris & Disciples – How Deep Is Your Love
99 Souls ft. Destiny's Child & Brandy – The Girl Is Mine
Mike Posner – I Took A Pill In Ibiza
The Chainsmokers ft. Daya – Don't Let Me Down
BREAKTHROUGH LONG FORM VIDEO
Florence + The Machine – The Odyssey
Justin Bieber – PURPOSE: The Movement
Troye Sivan – Blue Neighbourhood Trilogy
BEST NEW ARTIST
BEST ART DIRECTION
Beyoncé – Hold Up (Production Designer: Jason Hougaard)
Fergie – M.I.L.F. $ (Production Designer: Alexander Delgado)
Drake – Hotline Bling (Production Designer: Jeremy MacFarlane)
David Bowie – Blackstar (Production Designer: Jan Houllevigue)
Adele – Hello (Production Designer: Colombe Raby)
BEST CHOREOGRAPHY
Beyoncé – Formation (Choreographer: Chris Grant, JaQuel Knight, Dana Foglia)
Missy Elliott ft. Pharrell – WTF (Where They From) (Choreographer: Hi-Hat)
Beyoncé – Sorry (Choreographer: Chris Grant, JaQuel Knight, Dana Foglia, Anthony Burrell, Beyoncé Knowles Carter)
FKA Twigs – M3LL155X (Choreographer: FKA Twigs)
Florence + The Machine – Delilah (Choreographer: Holly Blakey)
BEST DIRECTION
Beyoncé – Formation (Director: Melina Matsoukas)
Coldplay – Up&Up (Director: Vania Heymann, Gal Muggia)
Adele – Hello (Director: Xavier Dolan)
David Bowie – Lazarus (Director: Johan Renck)
Tame Impala – The Less I Know The Better (Director: Canada)
BEST CINEMATOGRAPHY
Beyoncé – Formation (Cinematographer: Malik Sayeed)
Adele – Hello (Cinematographer: André Turpin)
David Bowie – Lazarus (Cinematographer: Crille Forsberg)
Alesso – I Wanna Know (Cinematographer: Corey Jennings)
Ariana Grande – Into You (Cinematographer: Paul Laufer)
BEST EDITING
Beyoncé – Formation (Editor: Jeff Selis)
Adele – Hello (Editor: Xavier Dolan)
Fergie – M.I.L.F. $ (Editor: Vinnie Hobbs)
David Bowie – Lazarus (Editor: Johan Söderberg)
Ariana Grande – Into You (Editor: Hannah Lux Davis)
BEST VISUAL EFFECTS
Coldplay – Up&Up (VFX Editor: Vania Heymann)
FKA Twigs – M3LL155X (VFX Editor: Lewis Saunders, Jihoon Yoo)
Adele – Send My Love (To Your New Lover) (VFX Editor: Sam Sneade)
The Weeknd – Can't Feel My Face (VFX Editor: Bryan Smaller)
Zayn – PILLOWTALK (VFX Editor: David Smith)