Naya Rivera ble funnet omkommet, slik mange fryktet.
Mange av 33-åringens kolleger fra Glee minnes sin venn.
Lea Michele, som hadde rollen som Rachel Berry, kom ikke alltid godt overens med Naya. Noe sistnevnte skriver om i boken hun ga ut i 2016.
I helgen skrudde Lea av sin Twitter etter å ha blitt bombardert med hets fra Glee-fans som mente hun burde skrive noe om Nayas forsvinning.
Lea minnes nå sin kollega ved å poste et bilde. Hun minnes også Cory Monteith, som spilte karakteren Finn Hudson. Han ble funnet død 13. juli – samme dato som da Naya ble funnet – i 2013.
Lea legger også ut et bilde av Glee-gjengen som sammen ser utover havet.
Se Glee-vennene og flere som nå minnes Naya: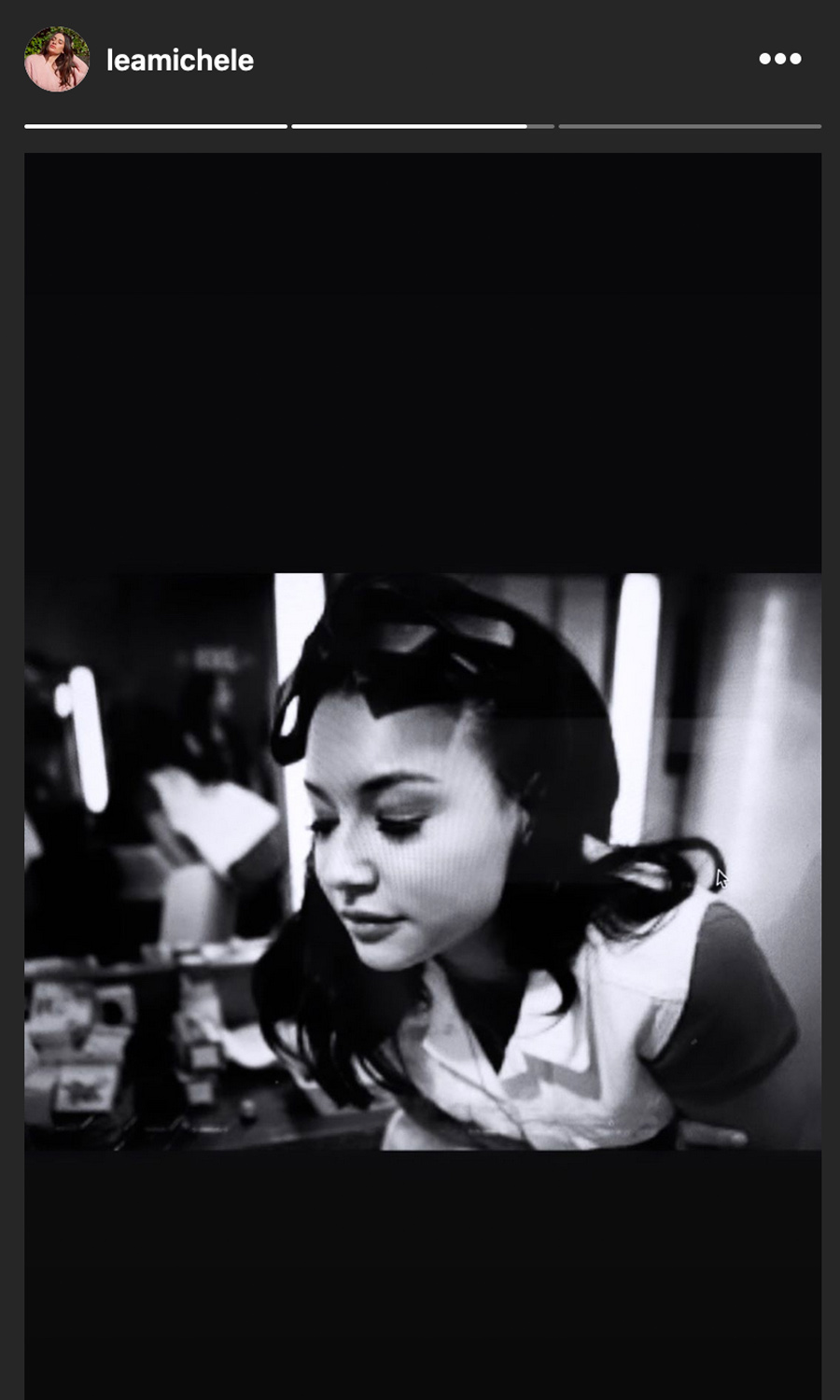 Amber Riley, som spilte Mercedes Jones, poster en snutt med Amber og sønnen Josey Hollis Dorsey:
Kevin McHale, som var karakteren Arthur «Artie» Abrams, skriver at han ikke kan forestille seg en verden uten henne:
Jenna Ushkowitz, som hadde rollen som Tina Cohen-Chang, skriver at Naya var en kraft som alle rundt henne merket:
Chris Colfer, som spilte Kurt Hummel, beskriver Naya som fryktløs:
Darren Criss alias Glee-karakteren Blaine Devon Anderson, er en av de mange som minnes hennes humor:
Alex Newell, som hadde rollen som Unique Adams, minner om at familien trenger støtte:

Now more than ever we must lift her family and friends up especially Josey! My heart is sent to them… Josey you are truly loved by every single person who loves your mommy! I love you Naya!

— Alex Newell (@thealexnewell) July 13, 2020
Jane Lynch, som spilte Sue Sylvester, beskriver også Naya som en unik kraft:
Rest sweet, Naya. What a force you were. Love and peace to your family.

— Jane Lynch (@janemarielynch) July 13, 2020
RuPaul kondolerer på vegne av RuPaul's Drag Race:
Naya Rivera was truly a light and showed us all how to be unapologetically ourselves. We send our most heartfelt condolences to her family, friends, and fans in this difficult time. Rest in peace, #NayaRivera pic.twitter.com/jmkJRFXMKs

— RuPaul's Drag Race (@RuPaulsDragRace) July 13, 2020
Oscar-vinner Viola Davis fra How to Get Away with Murder ber for Nayas familie og sier at 2020 fortsetter å skuffe:
Prayers for Naya Rivera's family. Man….can we have a "Do Over " of 2020. The loss is too much 💔💔🙏🏿 pic.twitter.com/63iNdRikv5

— Viola Davis (@violadavis) July 13, 2020
Josh Gad, som blant annet spiller Olaf i Frozen, legger ut et bilde av Glee-skuespillere med Nayas familie:

Sick to my stomach. RIP #nayarivera https://t.co/OYwWQMgCoh

— Josh Gad (@joshgad) July 13, 2020
Lili Reinhart fra Riverdale kjente ikke Naya, men vokste opp med Glee – og gråter:
It feels strange to cry and mourn the loss of someone you never knew. But I grew up watching Glee- and Naya Rivera was such a beautiful talent. My heart breaks for her son.
Hold on tight to your people right now, if you're lucky enough to be near them 💔

— Lili Reinhart (@lilireinhart) July 13, 2020
Hvis du ikke har sett utrolige Naya Rivera opptre… Se «River Deep Moutain» fra Glee med Naya og Mercedes. Ren gåsehud:
river deep mountain high is truly the best glee performance period. pic.twitter.com/dGtZ7QmlOk

— Terron Moore (@Terr) July 13, 2020
Heather Morris, som spilte kjæresten til Naya Rivera-karakteren Santana Lopez, har i skrivende stund ikke lagt ut noe etter at Naya ble funnet.